🃏Cartomancy
Tarot of the Latent Spaces
TBA - watch this space
Unicode Tarot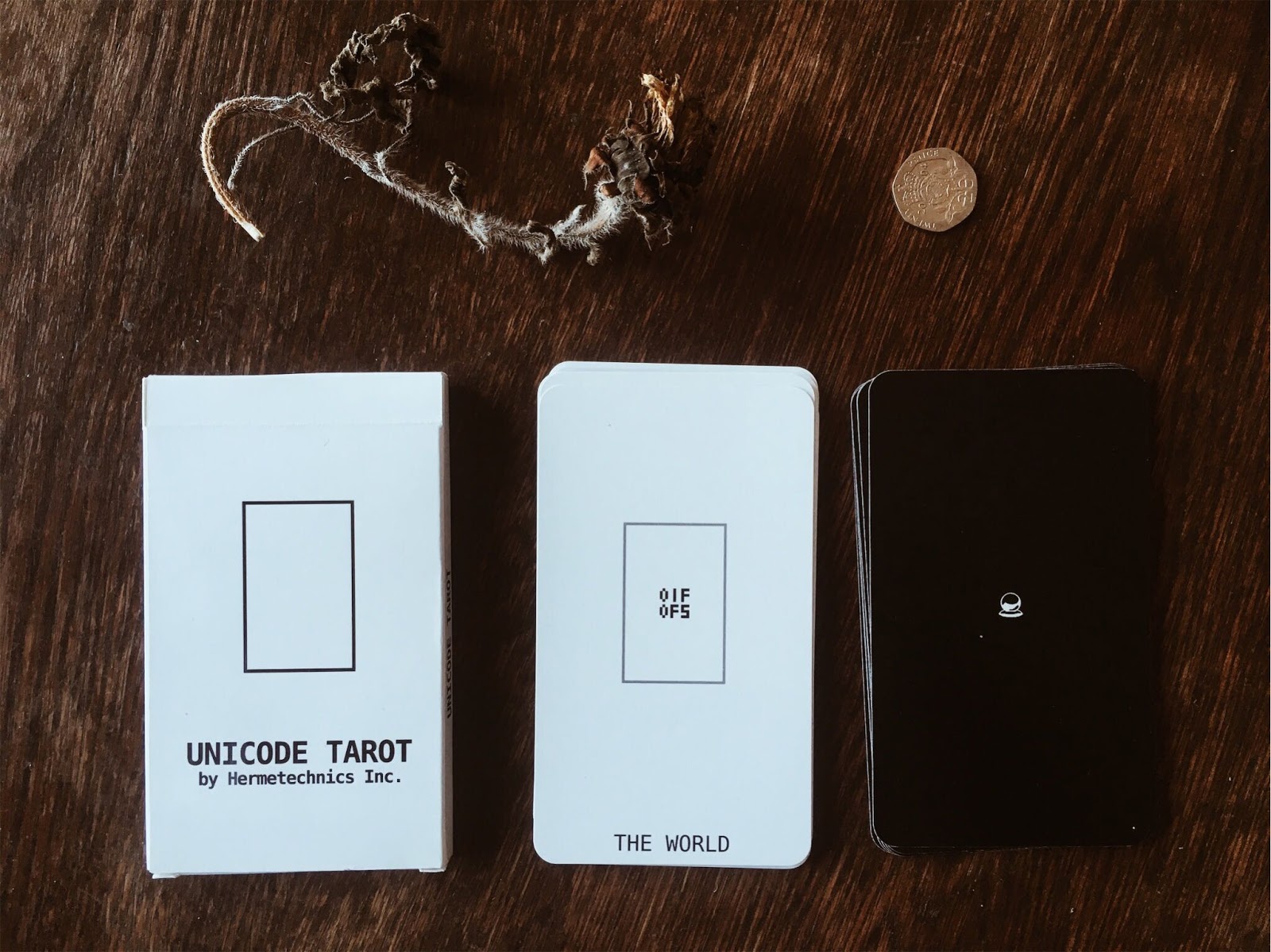 Introducing the Unicode Tarot™, a new major arcana deck by Hermetechnics Inc. In a time of fear and uncertainty, we draw strength and guidance from ancient symbols. And what better way to express the deep knowledge embedded in the Arcana than through a universally decodable, standardised character set that is Unicode. This deck presents the symbolism of the Tarot in the simplest, most essential form - set in the clean Deja Vu typeface, the cards display the utf-8 encoded symbols representing each arcanum.
Let yourself be guided by the sacred Tarot - the standard way.
Hermetechnics Business Tarot Cards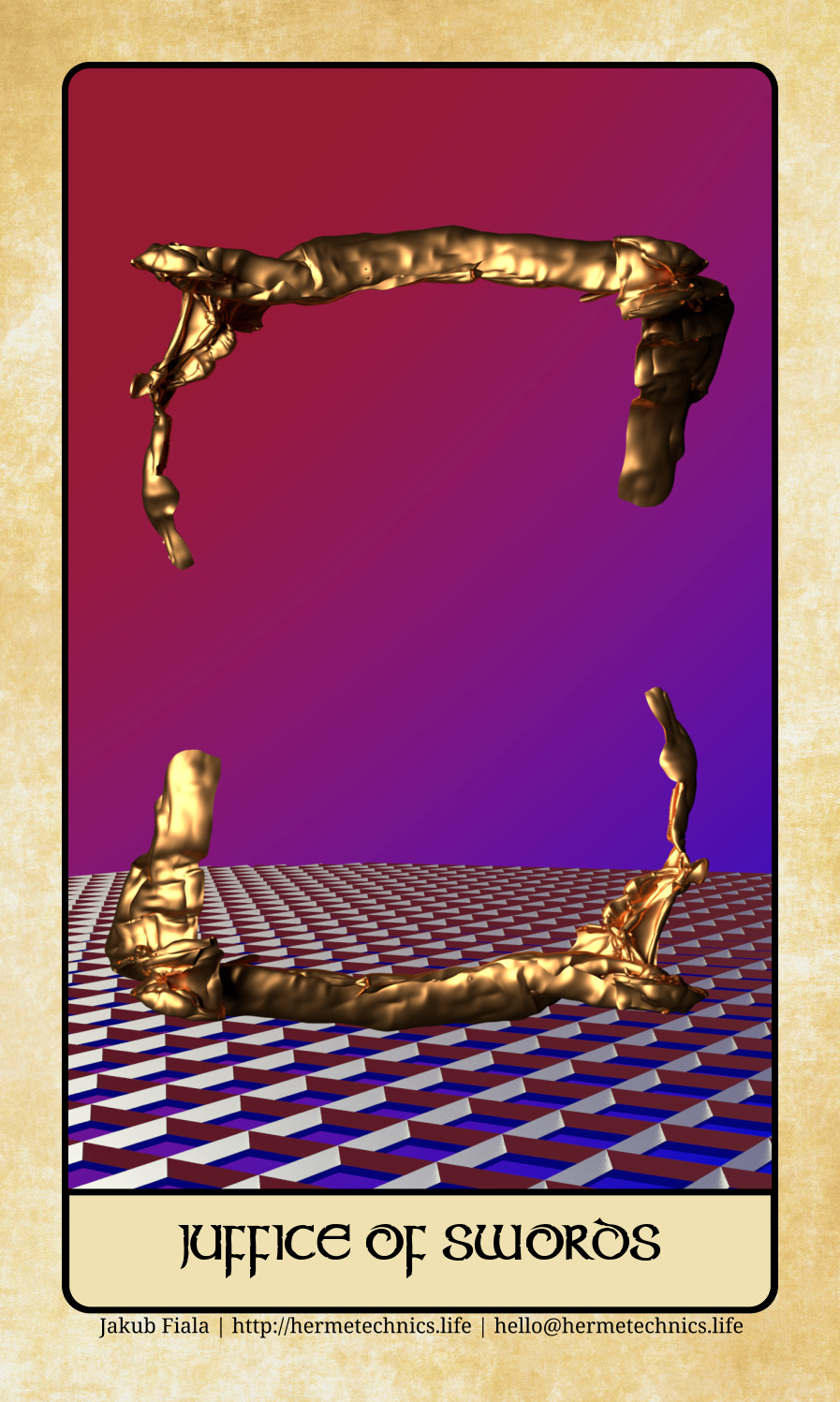 Hermetechnics business cards, are also tarot cards! With generative graphics and neural-network generated suit names, this full 78-card deck will change the way you practice tarot, as well as the way you practice networking.
Broadcast Your Higher Self
Broadcast Your Higher Self with these special AI tarot cards generated from your YouTube recommendations. Available now on the Google Chrome Web Store.